About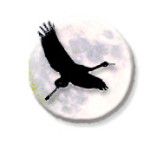 BRAIDED TRADITIONS is dedicated to the simple principle that "Everything is related". Like most things in life, the simpler something seems, the more difficult it can be to achieve. Ultimately, each persons' journey is trying to find balance within our lives and our interactions with Nature. Through the use of photography, written words and oral storytelling we hope to open hearts to principles and ancient teachings that pass on renewable wisdom.
WHAT differentiates us? The ability and experience in that we bring in applying a three-cornerstone approach: science, craft, and art. The natural science of Oral Teachings for study, the craft of practice and experience that converts knowledge into awareness and understanding, and the art that integrates the knowledge into working systems and experiences.
WHY has this been our focus? We must take care of the Earth. Since our founding in 2007,  every conversation we take part in, whether visually, written, spoken, or on any number of active adventures, follows principals of assisting in the harmonious resolution between people and our planet for a sustainable future.
HOW do we accomplish this?  By collaborating with businesses, non-profits and educational organizations of all shapes and sizes from small and mid-sized companies to leading Fortune 500 organizations,  we offer employee and student eco-based experiences,  interactive presentations, as well as outreach and educational programs. What they all have in common is the interest in excelling while maintaining a balanced whole perspective for the Earth.
HAVE something to share? Your feedback and suggestions are welcome. Use our Contact Us page to get in touch and tell us.